Here's the things about Indiana State University that everyone probably knows.
They are located in Indiana.
Larry Bird went there.
Well, there you go! That's what we've got on Indiana Sta–
Wait, John Wooden went there? Cool! Legitimately something I didn't know. Alright, moving–uh, one of the best wrestlers of all time went there????
Shoutout to Indiana State for this stuff. A phenomenal collection of three people. Also, apparently it's a "Best of the Midwest" school, whatever that may mean.
---
The Indiana State Sycamores play FCS football and play basketball in the Missouri Valley Conference. I'm sure they do in football as well, but I can't be bothered to confirm this. ISU is responsible for one legitimate memory in my lifetime:
Shoutout to Jake Odum, who was as Indiana of a player as can be. Anyway, I didn't know anything about their football program other than Mike Sanford, Sr. being their former head coach. Here's what I now know:
Indiana State has made the FCS playoffs once since 1983. They beat Eastern Kentucky by 20 and then lost to UTC in 2014. Not bad!
Their most famous football player is probably Vencie Glenn, a late 1980s/early 1990s defensive back who picked off 35 passes in the NFL.
Their new coach, Curt Mallory, was on the same staff as Butch Jones for one year in 2001. Unsurprisingly, Butch Jones calls him one of his closest friends.
Last week, ISU began their season with a 22-20 loss to Eastern Illinois. They led the game with five minutes to play, but allowed the game-winning 15 yard touchdown with three seconds left. That's pretty devastating. How would it feel to follow up that with a road trip as a 35-point underdog? I don't know. I can't answer your questions.
There's a few things that I do know about Indiana State now that I can share. Let's look at them.
---
Offense
Well they're gonna run it a lot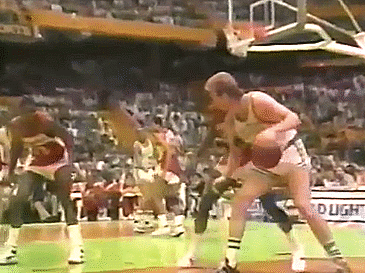 In the preseason, ISU coach Mallory said their main goal was to run the ball early, often, and successfully. (Or something like that.) They certainly did this against Eastern Illinois: 43 of their 62 plays took place on the ground, and lead running back Lemonte Booker had 31 carries for 154 yards. Now, of course, this was against Eastern Illinois, who isn't a FCS powerhouse and probably has a talent/play level on par with Massachusetts or Georgia State. However, if ISU's smart (and we don't know this yet), they will attack Tennessee's flimsy defensive line like crazy.
Passing game doesn't exist yet
ISU went 7 for 19 through the air against EIU. Their top four receivers from last season all left. I doubt Tennessee's DBs will struggle.
S l oooooooo w
ISU's goal, as previously stated, will be to drain the clock as much as they can. Even a 21-point loss makes them look okay, and if it means there's 115 combined plays in the entire game, they'll love it. They averaged 2.09 plays per minute against EIU, and I expect a similar ratio in this game.
---
Defense
Actually pretty good so far
EIU averaged 4.3 YPC last year and a bit over 400 yards per game; ISU held them to 2.3 YPC and under 275 yards last week. They might have a pretty decent defense for what they are. Plus, they didn't allow a single 20+ yard play of any kind – the longest play was a 17-yard pass.
---
Special Teams
They got a punter!
He landed three of five punts inside the 20 last week. That's all I've got.
---
Conclusion
As a Tennessee fan, you should be worried if:
Indiana State finds serious long-term success on the ground against Tennessee's recruiting-service-beloved defensive line.
ISU tops 17 points.
The defense has any amount of success against Tennessee's run game.
Feel good if:
Tennessee's passing game flashes much improved qualities, such as explosive plays and consistent 10-20 yard passes.
Tennessee's defensive line holds Lemonte Booker under 100 yards.
Jarrett Guarantano looks good and doesn't transfer.
The line is ISU +35; maybe they cover, maybe they don't. Tennessee 48, Indiana State 17.