In just one week of television, WWE added four more matches to their WrestleMania card, as the biggest event in professional wrestling each year is starting to take shape. While we already knew of Brock Lesnar and Seth Rollins, WWE has now added four more matches to the event: Ronda Rousey vs. Becky Lynch vs. Charlotte Flair, Triple H vs. Batista (No DQ Match), Shane McMahon vs. The Miz, and AJ Styles vs. Randy Orton.
The funny part is: that's likely only going to be a third of all the matches on a show that'll probably end up running for 17 straight hours (plus the kickoff show, of course!). I mean, at the very least, WrestleMania has to host nine title matches alone that night, and then you add the three non-title matches already announced, something with Roman Reigns, maybe something with the Undertaker, and hopefully follow through on the Andrade vs. Rey Mysterio tease happening the last few months. I'm already exhausted just doing the math for it.
BUT WHO CARES?! WE'RE WRESTLING FANS! The weirdest group of sports fans out of them all, so we will buy into every single second of it. So how did RAW, SmackDown Live, and Fastlane factor into these 'Mania matches? Let's enter the kayfabe realm and find out.
Quiet, Vince. Kofi Kingston Deserves Everything
What a whirlwind of a week for the New Day. And as the title states, Vince McMahon is deathly wrong, and it is playing out absolutely beautifully. Where do you even begin? I, for one, was hooked when Kofi was told he'd have an opportunity for the WWE Championship during Fastlane. And when he didn't, I was felt myself forgetting logic and reason, and I was absolutely livid. And then Vince has the audacity to come out on SmackDown and tell Kofi he doesn't deserve anything? This flowed beautifully and all three New Day members spoke like their lives actually depend on it.
This storyline has been knocked by a lot of people for edging too close to Daniel Bryan's in 2014. But that's the thing- I love the symmetry that it is following. I love how it is the same, but it's also different. Yes, they are both defying the authority types of stories, but while Daniel Bryan's was trying to prove his worth, Kofi's is more along the lines of getting what he has already earned and has deserved for so long, fighting for all the superstars who never got that chance.
What's even more brilliant is how Kofi will be going up against Bryan, as Bryan has basically become everything he hated in that storyline. It is organic, it is strung together delicately and not overplayed like the women's matches have been, and it is fantastic so far. I think the gauntlet match next week may be a little excessive, considering what all he has done so far, but I also think that match will be used to also advance other 'Mania storylines. Look for Styles, Kevin Owens, or Mustafa Ali to jump in, helping Kofi climb the mountain.
Too Sweet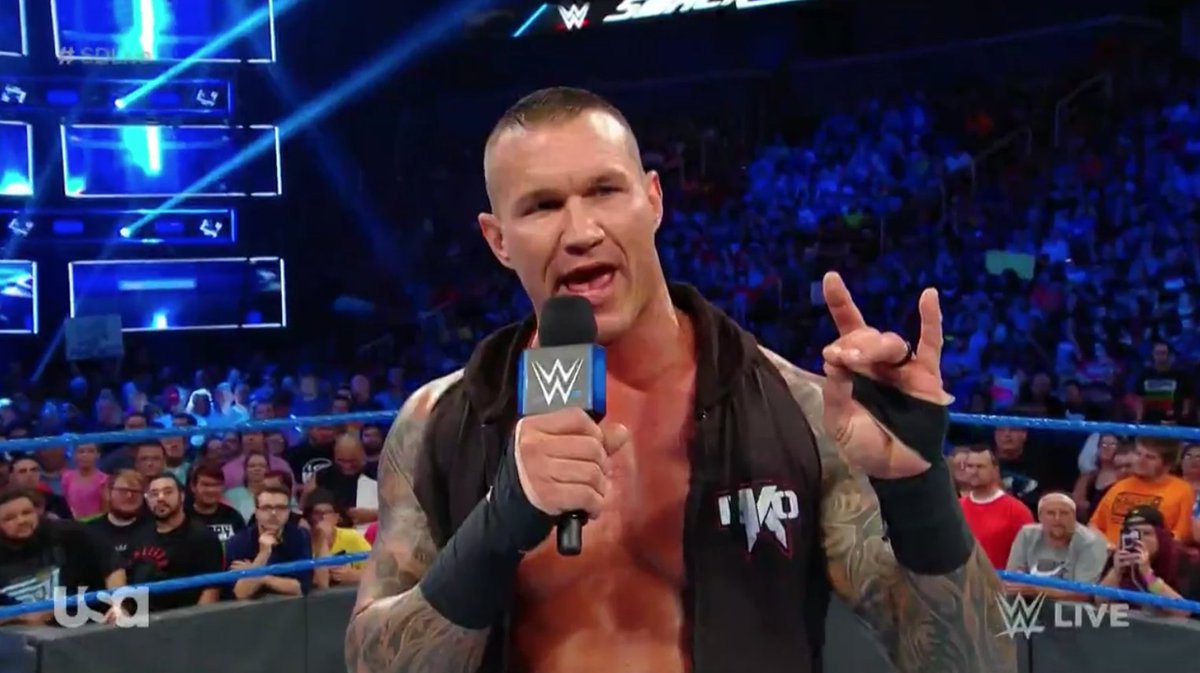 The build to Styles vs. Orton on Tuesday night was one of the more clever and promising promos that I have seen from the WWE in quite some time. Not because it was intriguing, because during WrestleMania season most storylines are intriguing at the very least. It was the story frame itself that WWE is building.
Two words: Indie. Scene.
"My indie pals? Take a look around backstage. You're surrounded by them".
For anyone who is a wrestling fan beyond the WWE, this segment was like unwrapping a present on Christmas morning. For anyone who has followed the Bullet Club, Ring of Honor, or New Japan, this segment was as close as a tease to the history that has been made as we will ever see. And frankly, Styles is right. AJ, Owens, Samoa Joe, Bryan, Sami Zayn, and even the Hardy Boyz to an extent made their name in Ring of Honor. Finn Balor and Styles were both leaders of the world renowned New Japan Bullet Club, with Luke Gallows and Karl Anderson by the side of both of them.
While the WWE usually doesn't even blink at the mention of NJPW or Ring of Honor (even though every camera cut on RAW or SD features a Bullet Club shirt), this is probably as close as we will get to them calling them out. Which as someone who owns seven collective NJPW shirts, this has me biting hook, line, and sinker. As fun as just an Orton and Styles feud would be about who owns SmackDown, WWE needs to continue to have them fight about why Styles is worth less coming from the indies and why Orton would've never made it. That's how you get a bigger draw on a story that could be told oh so well.
The Beast… I Guess
I've done a lot of praising during this Road to WrestleMania series, but now its time to bring the canons out.
Lesnar's repeated absence from RAW is one of the most unacceptable and upsetting things from the WWE in a LONG time. Brock doesn't want to show for the SummerSlam build? Fine. Crown Jewel? Whatever. But this is WrestleMania, and we are weeks away and haven't seen "The Beast" in a meaningful moment in what feels like ages. I understand he is going to show up next week, but it doesn't matter. Rollins used to be the hottest superstar in the company, but he has been surpassed by numerous people since, BECAUSE HE DOESN'T HAVE A FEUD. Let me be clear: he has a match, not a feud.
This is abysmal. Yes, I know this match is going to be great and I really do believe that Seth will take the title off. But if they want to make it meaningful, they would have Brock on programming a LOT more often. Give us a reason to hate Brock besides just being lethargic towards him.
And frankly, I don't even know why this gets me so upset. It's not like the Universal Championship actually means anything. It is a pathetic title, that has barely been on TV, with no history. So Brock can hold the title hostage, but holding Rollins hostage as well is where I draw the line. Seth will still be a red hot babyface, but with a proper build, this could've been the most electric finish off the night. Again, it wont be a dud by any means. But the amount of potential that is squandered away is baffling. Don't even bother bringing The Beast to RAW before 'Mania, WWE. Truthfully, no one cares.