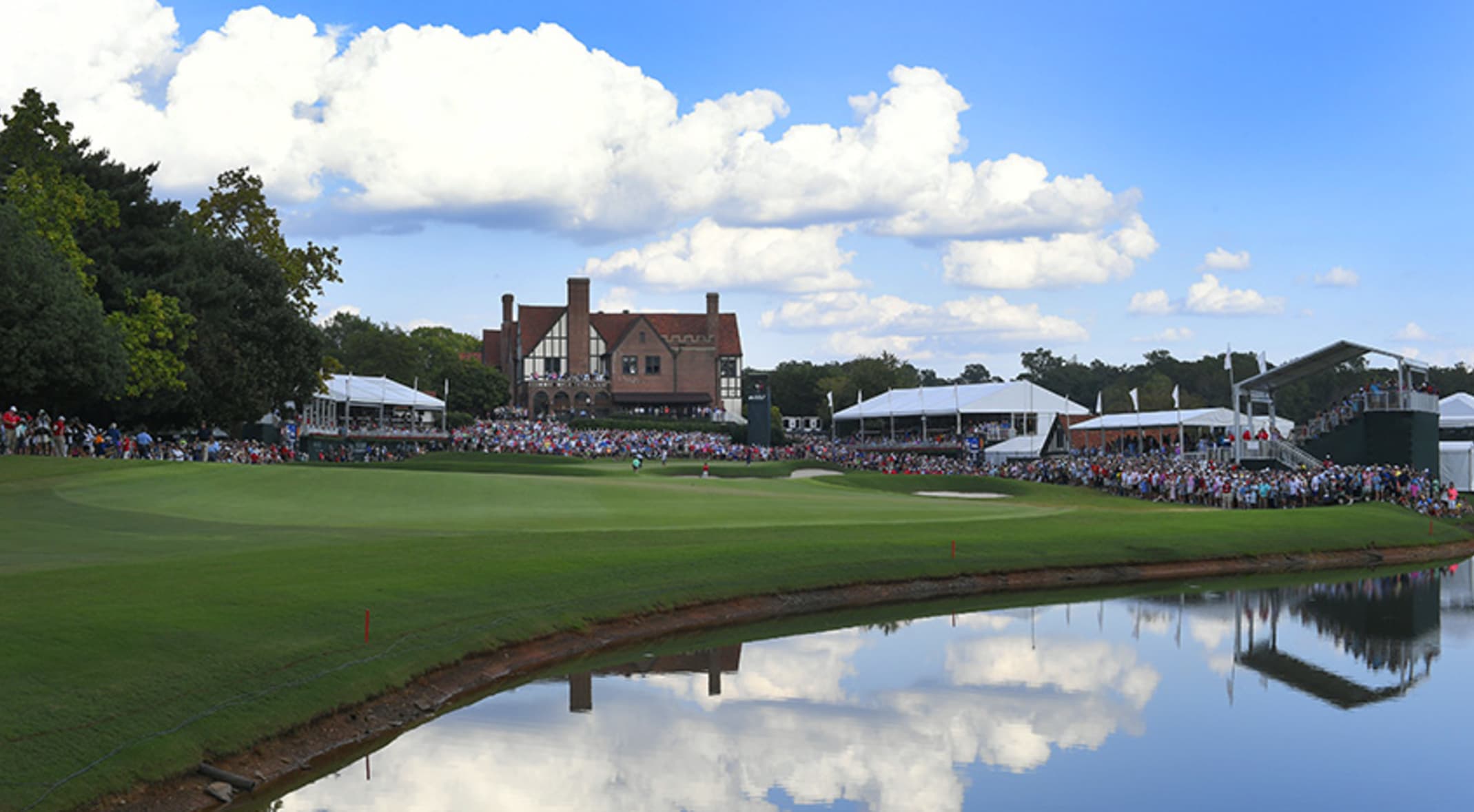 The PGA will conclude the FedEx Cup playoffs this weekend in Atlanta with the Tour Championship.
The top 30 golfers in the FedEx Cup rankings will tee it up looking to collect golf's richest first-place prize: a check for $15 million.
Just like last week from Olympia Fields, there will be no cut following Friday's round. The biggest difference for this week's tournament is how the leaderboard will look before the first tee shot even occurs. Similar to the modern pentathlon's final event (the cross-country run with shooting contest), the player with the most FedEx Cup points at the start of the tournament will earn the No. 1 overall seed starting at 10 under par.
This continues down the rankings in different intervals until you reach the 26-30 positions that start at even par. Under this format, No. 1 seed Dustin Johnson will start the week at -10. As if he needs any help the way he has been playing.
Another fun little treat, the tournament doesn't start until Friday Sept. 4 and will conclude on Labor Day, Monday Sept. 7.
Thrilling playoff golf on Labor Day? Yes please.
Storylines to watch.
Can Johnson cap off his incredible playoff run? Johnson has been absolutely ridiculous the past two weeks. His putter has been lights out, his ball striking has been phenomenal, and his work off the tee has been as consistent as ever.
Where will Jon Rahm be on Sunday? Rahm beat Johnson on Sunday with one hell of a putt (63'3″ to be exact) in the first hole of a sudden-death playoff. This catapulted Rahm to 2nd place in the FedEx Cup standings, putting him at -8 to start the week at East Lake.
Can Justin Thomas dig down deep and pull one more out of the hat? Thomas has had arguably one of the best seasons of anyone on tour this year. He has more top-tens than anyone else this year and is tied for most victories. He is currently sitting in 3rd place in the standings which puts him starting at -7.
East Lake, a biography.
This week's arena is a Donald Ross design that was opened in 1904. The par-72 track measures 7,346 yards coming in right at the tour average for length.
The course features tight fairways, plenty of elevation changes, and water trouble on more than half of the holes. However, in past years the course has been gettable.
It will be interesting to see what the scores look like come Sunday.
Let's make that wallet a little thicker.
This is probably no shock, but Johnson is this week's "Best Bet"
This is by no means a sexy pick, but Johnson has IT right now. With Johnson starting two strokes ahead of the next golfer on the leaderboard, look for him to come out with his foot on the gas right out of the gate.
This week's "Dark Horse" is Patrick Reed. He has being very quietly consistent this year. Reed is 13th in the standings and will be starting at -3.
Everyone loves a redemption story right?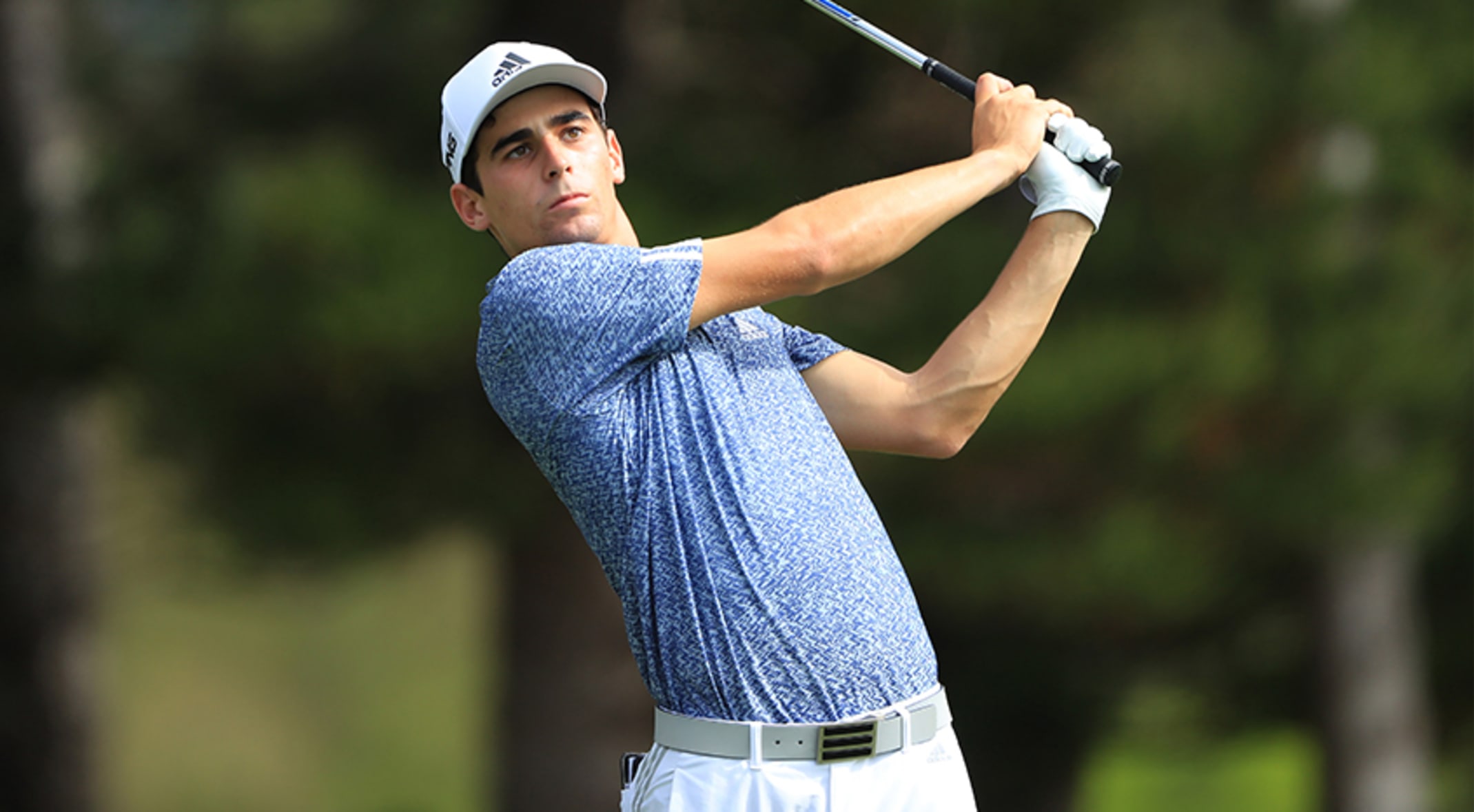 Finally, our "Long Shot" is Joaquin Niemann. The Chilean young gun really showed out last week in Chicago.
He has been lurking around the top 20 most of the year this year and seems to have figured something out.
How to Watch
Friday-Saturday, 12 p.m.-5 p.m. CT (Golf Channel)
Sunday, 12 a.m.-2 p.m. (Golf Channel), 2 p.m.-6 p.m. (NBC)
Monday, 11 a.m.-12:30 p.m. (Golf Channel), 12:30 p.m.-5 p.m. (NBC)
PGA TOUR LIVE: (Cut the Check)
Friday, 9:30 a.m.-5 p.m
Saturday 10:30 a.m.-5 p.m
Sunday, 9:30 a.m. – 6 p.m
Monday, 9:30 a.m. -5 p.m
A Short Note
Thanks to all the readers who allow me to able to write about the sport that I love. I hope you all have a safe and fun Labor Day weekend!
From all of us here at Fanrun Radio!